On Tuesday, the automaker announced an agreement with the Japan Aerospace Exploration Agency (JAXA) to potentially collaborate on global space exploration.
Toyota unveiled the project with the Japan Aerospace Exploration Agency to build a rover that can be powered by fuel cells and enable astronauts to live inside it for a certain period without wearing space suits, in what would be the first such development in the world.
Toyota's concept vehicle, revealed in a new video and series of images today, will be created to hold two astronauts and runs on solar power and fuel cell technology. "Through our joint studies going forward, we would like to put to use Toyota's excellent technological abilities related to mobility, and we look forward to the acceleration of our technological studies for the realization of a manned, pressurized rover".
Safety is a major concern for Toyota, so the automaker will pay careful attention to details to ensure any human astronaut returns safely from the lunar rover, to the vessel, and back to Earth.
Toyota president Akio Toyodo said that cars, even now on our planet, play active roles in "making sure that people come back alive".
Toyota is an off-road specialist brand that manufactures and sells more 4x4 vehicles globally than any other auto company, so it was the logical choice for the new moon rover, or should we say "Moon Cruiser". "Manned rovers with pressurised cabins are an element that will play an important role in fully fledged exploration and use of the lunar surface".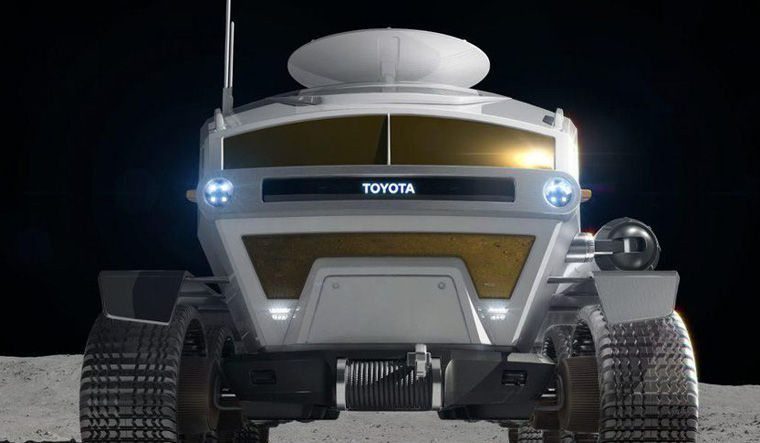 Toyota's proposed lunar rover will use zero-emission electric fuel cell technology | JAXA & Toyota Motor Corporation
Lunar gravity is one-sixth of that on Earth.
'Meanwhile, the moon has a complex terrain with craters, cliffs, and hills.
Under the plan, the rover, deployed from the Gateway, will travel on the moon's surface close to the south pole for five explorations between 2029 and 2034.
The original manned moon rover was the Boeing LRV (Lunar Roving Vehicle), which was used during the Apollo space missions in the early 1970s. Going forward, we want to utilize Toyota's and JAXA's technologies, human resources, and knowledge, among others, to continuously solve those issues.
"Being allowed to be a member of 'Team Japan, ' we would like to take up the challenge of space".